Every year since 2000, CEASE ~ the Centre to End All Sexual Exploitation ~ in Edmonton has held an annual memorial in honor of all who have lost their lives through sexual exploitation.  Some of our loved ones are missing, some were murdered, and others may have died from addictions, suicide or illness.  All were taken far too soon.
The date of August 14 was borrowed from Street Team in Calgary in memory of Karen Lewis, a 17-year-old young woman who was found thrown in a dumpster on that day in 1994.  She had been trafficked from Halifax to Calgary and back to Quebec.  The tragedy of her death sparked public outrage and inspired many community member to take action.
Ironically, 2000 was also the last time Calgarians gathered to hold a remembrance ceremony, although the date has since been adopted by organizations in Edmonton and Saskatoon.  A moving glimpse of Calgary's ceremony is immortalized in the poignant film, "Stolen Lives: Children in the Sex Trade."  "Stolen Lives" was produced by Still Water Pictures in 1999 and is now available through the National Film Board.
August 14 is also mid-point between the February 14 Women's Memorial Marches across Canada.  They originated in Vancouver in 1991 to honor women missing from Downtown Eastside.  That event, initiated by First Nations women, quickly became an annual occurrence and spread to several western cities.  Marches, rallies and vigils are held for the many missing and murdered women with calls for justice on their behalf.
Edmonton's event has remained private rather than public, a time when mourners can be free from media intrusion.  This year, for our 21st annual remembrance, because of Covid-19, we will be gathering in virtual solidarity and reflecting without the brief reprieve of community prayer, music and refreshments.
Street life may have changed over the decades but the brutality of trafficking and sexual exploitation has not.  The people, mostly young women, who we remember were victims at many levels.  Some may have been lured into servitude by traffickers who seemed to offer a sense of belonging or independence they did not feel at home.  Others may have been drawn to alcohol or drugs as a way of coping with other difficulties.
We often hear about "adverse childhood experiences."  That means all the bad things that happen to us – such as poverty, neglect, abuse, bullying – take energy away from our ability to meant new challenges.  No young person deserves to die but many have few resources to help them live.  Many are denied dignity even in their death and too many of the missing and murdered are still unsolved.
Our life is forever changed by the loss of a loved one.  We wish they were still with us, sharing their dreams and laughter, and we search for ways to stay connected.  Each day feels like a betrayal as we wonder why they were chosen to die while we still live.  We wish we could have prevented their deaths and it doesn't seen fair that our only choice to find a way to carry on.
At the same time, we must remember the so-called "sex trade" is consumer driven.  It is disgraceful that consumers are often protected by society while young people are blamed for their own vulnerability.  Hopefully, that is starting to shift.  Since the Protection of Communities and Exploited Persons Act in 2014, victims are no longer criminalized for exploitation. However, much more work is needed across Canada to hold sexual consumers responsible for the multiple levels of harm they cause.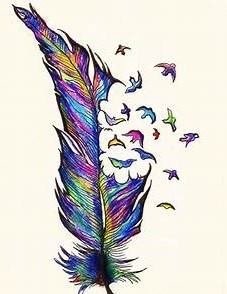 Those who have died and are missing include daughters and sons, sisters and brothers, nieces, nephews, cousins, friends, and for some even parents.  They were part of a world many of us do not understand and where we could not follow.  They returned to Creator with many questions still unanswered.
Tonight we ask their spirits to join us as we connect again with love and share our grief and hope.  We strengthen our spirits through the ceremony of remembering together and feel the heartbeat of Mother Earth.
May we all be guided by the sacred principles of respect, dignity, freedom and equality.  May all young people, girls and boys together, be free of exploitation and move forward in harmony with Creator.  May the spirits of our lost loved ones comfort us in our journey.
After Margaret Trudeau lost her son in an avalanche, she heard his voice saying, "Do not look for me in the lake. I am not in the lake any more. I am everywhere."
The same is true of our departed loved ones.  Although they have returned to Creator, we still hear their voices:
"We are no longer in the ditch or the alley or the field or the trunk of your car.  We are not even on the street corner.  We are now present in the sun that shines, the stars that twinkle in the sky, the wind that blows, and the rain and snow that fall upon the earth.  We have been transformed.  Let the memory of our short lives be used for good so others can enjoy the peace and freedom that we were denied."
Note: Hundreds of people have been lost in the Edmonton area alone with thousands of Missing and Murdered Women across Canada whose cases are largely unsolved.  Trafficking of women and girls for the commercial sex industry in the fastest growing criminal activity in the world.  We must take a stand to save the children of our world.